-
Tom and Kia Massie with some of our 2013 Coker Creek chapter officers.
--------------------------------------------------------------------------------------------------------------
If you are new here, visit our Forum (please sign up first and choose a user name and password) for all the latest prospecting information in the Tri-State area. Click on the "SIGN UP" link on the top right of this page and follow the instructions. If you want to join our GPAA chapter (FREE), click on the forum link then fill out the form and you will receive our monthly newsletter and you may attend our meetings. You do NOT have to be a GPAA member to join our chapter.
Our next chapter meeting will be at the Ruritan Club Building at 10 am Saturday, March 15, 2014.
Our Coker Creek GPAA chapter has new GPAA membership kits at a discount. If you want to join the GPAA and live near eastern Tennessee please email Chuck Pharis and he will tell you how you can get a one year GPAA membership and pick up your kit. You will not have to pay the shipping. We have done that for you! If you need to re-new your GPAA membership, we can help you do that and get a complete membership kit too! Chuck has the details!
------------------------------------------------------------------------------------------------------------------------------------------------------------------------------------------------------------------------------------------------------------------
Yes, there is a dredging ban in most of Tennessee. We have had our meeting with TDEC and TWRA concerning the 2nd draft of the Tennessee prospecting permit. All the information is posted on the forum.
From what I understand: (updated 2/21/2014)
1. The dredging ban started on July 27, 2012 and covers all waters in the State of Tennessee including private property, except:
a. The Tellico Ranger District in East Tennessee
b. The GPAA Coker Creek leased property in east Tennessee.
c. Our Task Force has sent our counter offer to the 1st draft of a statewide Tennessee Recreational Prospecting Permit. They responded with a 2nd draft that we reviewed.
d. On Tuesday April 23, we met again at the TDEC office to discuss the 2nd draft.
e. TDEC said they would post the 2013 recreational prospecting rules on their website sometime in June 2013. They are way behind so we will have to wait a while longer. This will not be a written permit. Just the rules for this year. We do not expect to have a written permit until sometime in 2015.
f. We are currently looking into meeting with Tennessee State Officials about a "Plan B". It is time to get our Government involved in this stalling buy TWRA and TDEC. ore will be posted soon.
All the details and updates are on the Forum.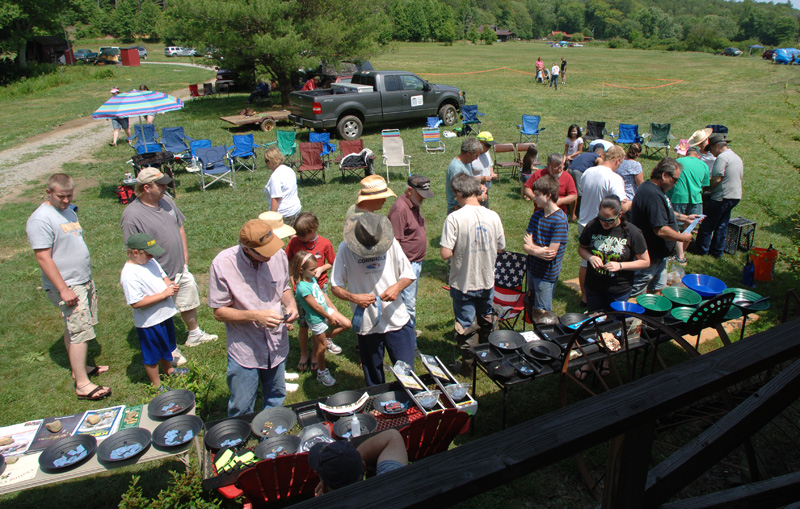 ______________________________________________________________
Dredging season opened again for the 2013/14 season at Doc Rogers on Sunday Sept 1. Please be sure you have your Tellico Ranger District prospecting permit (for panning and dredging) and follow all the rules. The Rangers WILL be out issuing citations to violators. Pick up your (and others) trash, do not dig in the banks and fill in your holes. As local prospectors, we need to "self Police" our areas. If you see a violation, be polite and tell them what they are doing wrong. If they continue, take photos and call the Rangers.
Dredging is still ok, year round at the other areas in the Tellico Ranger district. You can pick up your 2013 permit at the Tellico Ranger Station. It is also available at the Coker Creek Welcome Center 7 days a week. You now need a permit to do ANY type of recreational prospecting in the Tellico Ranger District. If you are at Doc Rogers or any other area, please clean up any trash you see, fill in holes and break up dams.
The Tellico 2013/2014 recreational mining regulations are posted on the Forum. Please read them! The 2014 permits and rules are exactly the same as in 2013.
2014 permits will be available on Jan 2, 2014 at the Tellico Ranger Station or at the Coker Creek Welcome Center.
Our Forum has a lot of information about gold mining in East Tennessee. Check out the new link on where to go prospecting! Click on the FORUM icon at the upper right part of this page.
Be sure your browser size is set to 100% and not larger to view this web site.
To join our chapter and website and forum,
(it is FREE)
please click the "
sign up
" link on
the top right of this page.
You do not have to be a GPAA member to join our chapter and attend our monthly meetings!

After you join, please visit our FORUM

. All the latest prospecting information will be posted there! Feel free to post anything related to recreational prospecting. Be sure to read the Rooster Ridge rules on the lower main Forum. YES, there IS gold in the creek on our property. GPAA members may also use our property as a "base camp" when prospecting at other local locations. You MUST be a GPAA member to enter our property except on meeting days (the 3rd Sat of each month).
For local weather information for a full week, click on the BLUE weather icon on the right.
Cabin rental information is at the end of this page.
Beautiful fall colors at our property!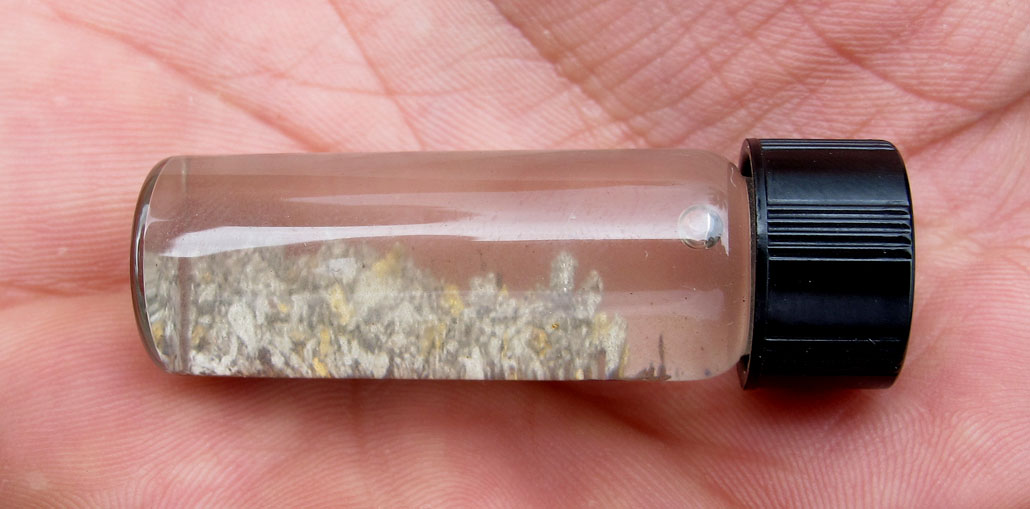 Yes we clean Mercury out of the Tennessee waters!
Our Coker Creek property on Hwy 68. The property is at the RED dot on the map below.